T-Shirt Printer Comparison 2020

[Epson F2100 vs. DTG G4]
The Epson F2100 was a nice upgrade when it came out in January of 2018.  And, while it shares a couple of good features with the DTG G4, ultimately, the F2100 shares too many of the not-so-advantageous features of the Brother GTX to compare well against the G4.  Here, we compare and contrast both DTG printers.  We look at their features and day-to-day usability.
In a Nutshell
Let's dig in and review the similarities between the Epson F2100 and the G4 Direct to Garment Printer.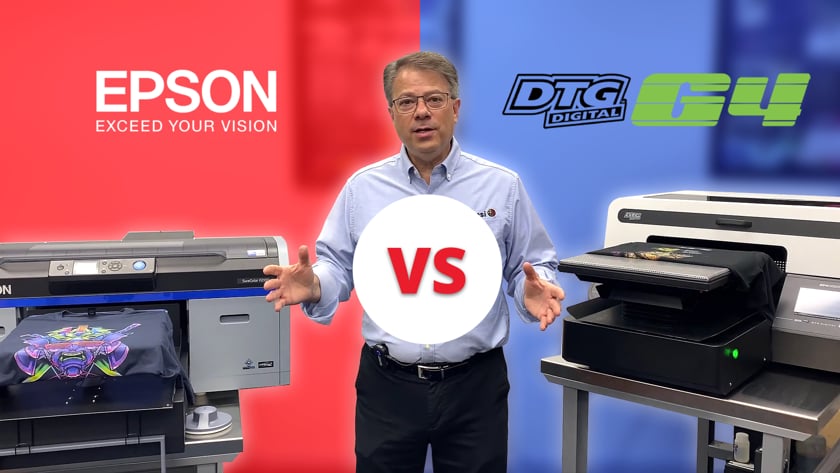 However, when it comes to Printing Production, Maintenance, and Platens, the advantages of the DTG G4 becomes apparent.
First up, we talk about production time.  The number of shirts you can print in an hour has a HUGE impact on your income.
If you're a busy shop, printing all day, then the difference between being able to make 200 dark shirts vs. 180 or 160 shirts is a big deal.  The more your business grows, the more those extra shirts add up to a highly profitable month.
How fast you can produce dark shirts is the leading benchmark for overall DTG Production.  And, straight out of the gate, the G4 is going to outperform the F2100 in high-quality production of full-size dark shirts.  That's a significant advantage.  Full Stop.